Introduction
In the dynamic landscape of modern business, efficient warehouse and inventory management stand as pillars of success. With the rapid growth of e-commerce, globalization, and customer expectations, businesses are facing increasing pressure to optimize their supply chain processes. In this context, an organized and streamlined approach to warehouse and inventory management is no longer a luxury but a necessity. This blog explores the multifaceted importance of efficient warehouse and inventory management, delving into its benefits, challenges, and best practices.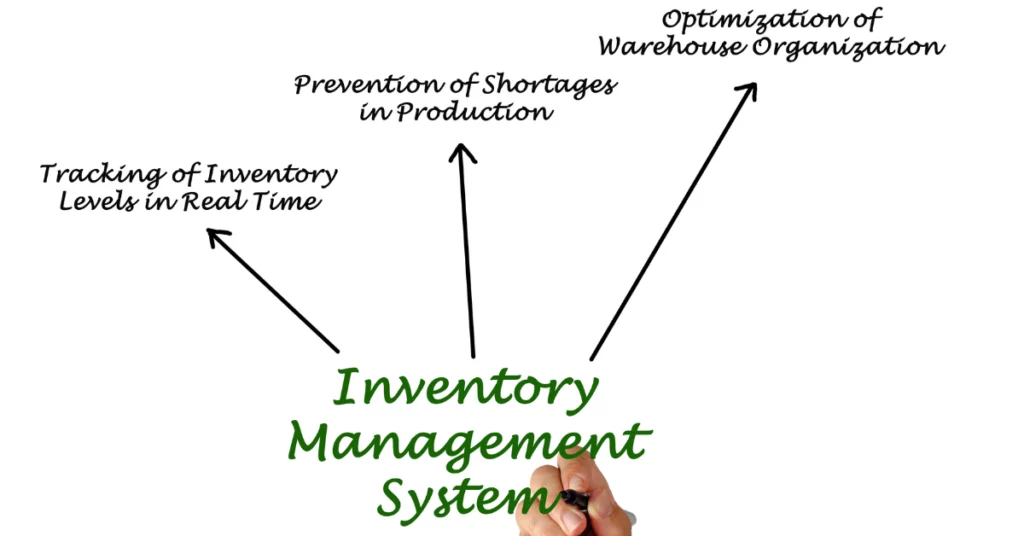 Table of Contents
The Benefits of Efficient Warehouse and Inventory Management
Cost Reduction: Efficient warehouse and inventory management directly contribute to cost reduction. Holding excess inventory ties up capital and incurs carrying costs such as storage, insurance, and obsolescence. By maintaining optimal inventory levels and employing just-in-time strategies, businesses can reduce carrying costs while ensuring products are available when needed.
Enhanced Customer Satisfaction: Timely and accurate order fulfillment is a cornerstone of customer satisfaction. Efficient management of inventory ensures that products are readily available for shipping. This leads to shorter lead times, fewer stockouts, and improved on-time delivery performance, ultimately leading to happier customers.
Optimized Space Utilization: Warehouses are expensive to operate and maintain. Efficient inventory management maximizes storage space utilization by arranging items based on their turnover rates, ensuring that fast-moving products are easily accessible, while slow-moving items are stored more efficiently. This reduces the need for excessive warehouse space and minimizes wasted space.
Inventory Accuracy: An organized warehouse management system leads to better inventory accuracy. Implementing technologies like barcode scanning and RFID tagging reduces the chances of errors in inventory counts and order picking. Accurate inventory data minimizes discrepancies, prevents overstocking or stockouts, and improves overall operational efficiency.
Faster Decision-Making: With an efficient warehouse management system in place, businesses gain real-time visibility into their inventory levels, order status, and demand patterns. This data empowers managers to make informed decisions promptly, adjusting procurement and distribution strategies as required.
Reduced Lead Times: Efficient inventory management enables businesses to optimize their replenishment processes. This can significantly reduce lead times from suppliers, ensuring that products are available when customers place orders. Shorter lead times contribute to improved customer satisfaction and a competitive edge.
Challenges in Warehouse and Inventory Management
Demand Forecasting: Accurate demand forecasting is crucial for effective inventory management. Overestimating demand leads to overstocking, while underestimating it results in stockouts. Businesses need to leverage historical data, market trends, and advanced analytics to forecast demand more accurately.
Technology Implementation: Integrating advanced technologies like warehouse management systems (WMS), RFID, and automation can be a significant challenge. These systems require financial investments and changes to existing workflows. However, the long-term benefits outweigh the initial difficulties.
Order Picking and Packing Efficiency: The process of order picking can be time-consuming and error-prone if not optimized. Businesses need to design efficient picking routes, utilize technologies to guide pickers, and implement quality checks during packing to enhance efficiency and accuracy.
SKU Proliferation: A wide range of products often leads to SKU proliferation, complicating inventory management. Each SKU requires storage, tracking, and replenishment, which can strain resources. Regular SKU analysis and rationalization are necessary to avoid unnecessary complexity.
Seasonal Variations: Many businesses experience fluctuations in demand due to seasonality or special promotions. Managing inventory effectively during these periods requires agile strategies to prevent stockouts or excessive stock accumulation.
Best Practices for Efficient Warehouse and Inventory Management
Data-Driven Decision Making:
Leverage historical sales data, market trends, and predictive analytics to make informed decisions about inventory levels, replenishment schedules, and demand forecasts.
ABC Analysis:
Classify products into categories based on their value and turnover rates. This allows businesses to allocate resources more effectively, focusing on high-value and fast-moving items.
Cross-Functional Collaboration:
Foster collaboration between various departments like sales, marketing, and supply chain to align demand forecasts, promotional activities, and inventory plans.
Continuous Improvement:
Regularly review and update warehouse processes to identify bottlenecks and inefficiencies. Implement lean methodologies to streamline operations and reduce waste.
Invest in Technology:
Implement warehouse management systems, barcode scanning, RFID, and automation to improve accuracy, efficiency, and real-time visibility.
Supplier Collaboration:
Collaborate closely with suppliers to enhance lead times, order accuracy, and shipment reliability. Building strong relationships can lead to better terms and smoother operations.
In today's competitive business landscape, efficient warehouse and inventory management are essential components of success. From cost reduction and enhanced customer satisfaction to optimized space utilization and inventory accuracy, the benefits are extensive. Despite challenges like demand forecasting and technology implementation, adopting best practices such as data-driven decision-making and cross-functional collaboration can lead to streamlined operations and a significant competitive advantage. By recognizing the importance of efficient warehouse and inventory management, businesses can pave the way for sustainable growth and operational excellence.