About Us
Ecommerce companies use Global Partner Warehouse for warehouse and order fulfillment. GPW picks, packs, and ships orders nationwide within two business days. We offer low rates and flexibility to meet client demands. Amazon SPN-approved service provider. From receiving, inspecting, labeling, and shipping, GPW's order fulfillment associate fulfillment order expert will keep you informed. We believe that efficient order fulfillment helps ecommerce organizations expand. Cloud-based 3PL services connect your operations and customers. We offer versatile, safe warehouse storage solutions. E-commerce wholesale dealers can sell online with brand approval for many products.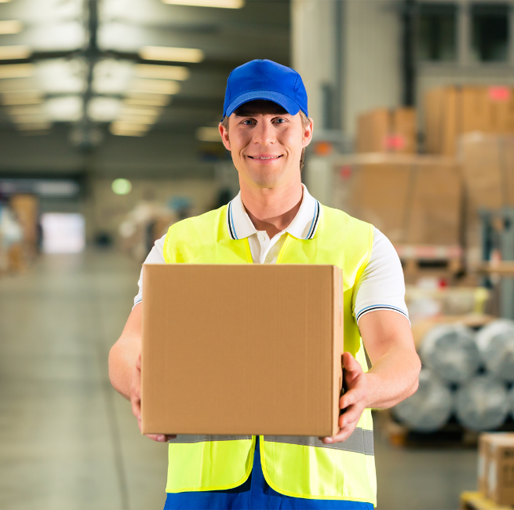 Our Mission
 Global Partner Warehouse's (GPW) objective is to provide e-commerce sellers with effective services by providing them with an ecosystem that covers everything from establishing an online store to selling their first goods. GPW intends to achieve this by delivering superior Third-Party Logistics (3PL) order fulfillment and warehouse services in a secure environment. GPW's mission is to assist e-commerce merchants in achieving success through the use of cutting-edge technologies and the provision of all business-related services. This covers inventory management, transportation, and storage. GPW's objective is to streamline and simplify the process of launching and expanding an e-commerce firm.
BENEFITS WHEN YOU ARE ASSOCIATED WITH US
Being a third-party logistics (3PL) fulfillment facility, Global Partner Warehouse (GPW) provides numerous advantages to online retailers. Among the advantages are:
GPW's management team has worked in the fields of warehousing and consultancy for over 20 years, making them a reliable resource for guiding your company through its logistical challenges.
GPW's insured and uses safe storage to reduce the likelihood of shipping loss or damage.
Our prices are among the most affordable in the industry, and the company provides free storage for the first 7 days.
We are adaptable and work around your schedule; you can pick between the FBA and FBM models to see which is best for your company.
We also provide services like kitting and customization in addition to freight shipping to help expand your company's reach and boost revenue.
You can outsource your fulfillment and warehousing services to GPW so that you can focus on running your business, because GPW is dedicated to giving you the best service possible and has never had any products damaged in transit because of poor packaging.
GPW offers discounted rates for new businesses and international clients from other countries, and they'll even cover any costs incurred due to packaging errors.
By choosing GPW as your 3PL partner, you will have a dedicated, experienced and reliable partner to help you navigate the logistics of your business, which will help you to save time and money, and focus on growing your business.
Whether your compnay is based outside or inside the U.S. and you needs a PICK, PACK SHIP services without your physical presence in US, we can defiantly help you.
Contact us, our team will help you at each step from shipping rules, US product regulation to customers demands. We offer a simple billing process without any long-term commitments, and made payment methods that make it convenient for you.
We seamless communication you can monitor your orders and manage inventory from anywhere, at anytime
Please do not hesitate to contact us.
26077 Nelson way,
Unit # 1407, Katy, 77494, TX