Your Trusted Partner For Seamless eCommerce Order Fulfillment Services
GlobalPartner Warehouse (GPW) understand that the fulfillment of your online orders is the core of 3PL ecommerce order fulfillment business and we take it very seriously. We guarantee that orders will be fulfilled within 2 working days with accuracy.We recognize the importance of timely order fulfillment and the impact that incorrect packaging can have on a business.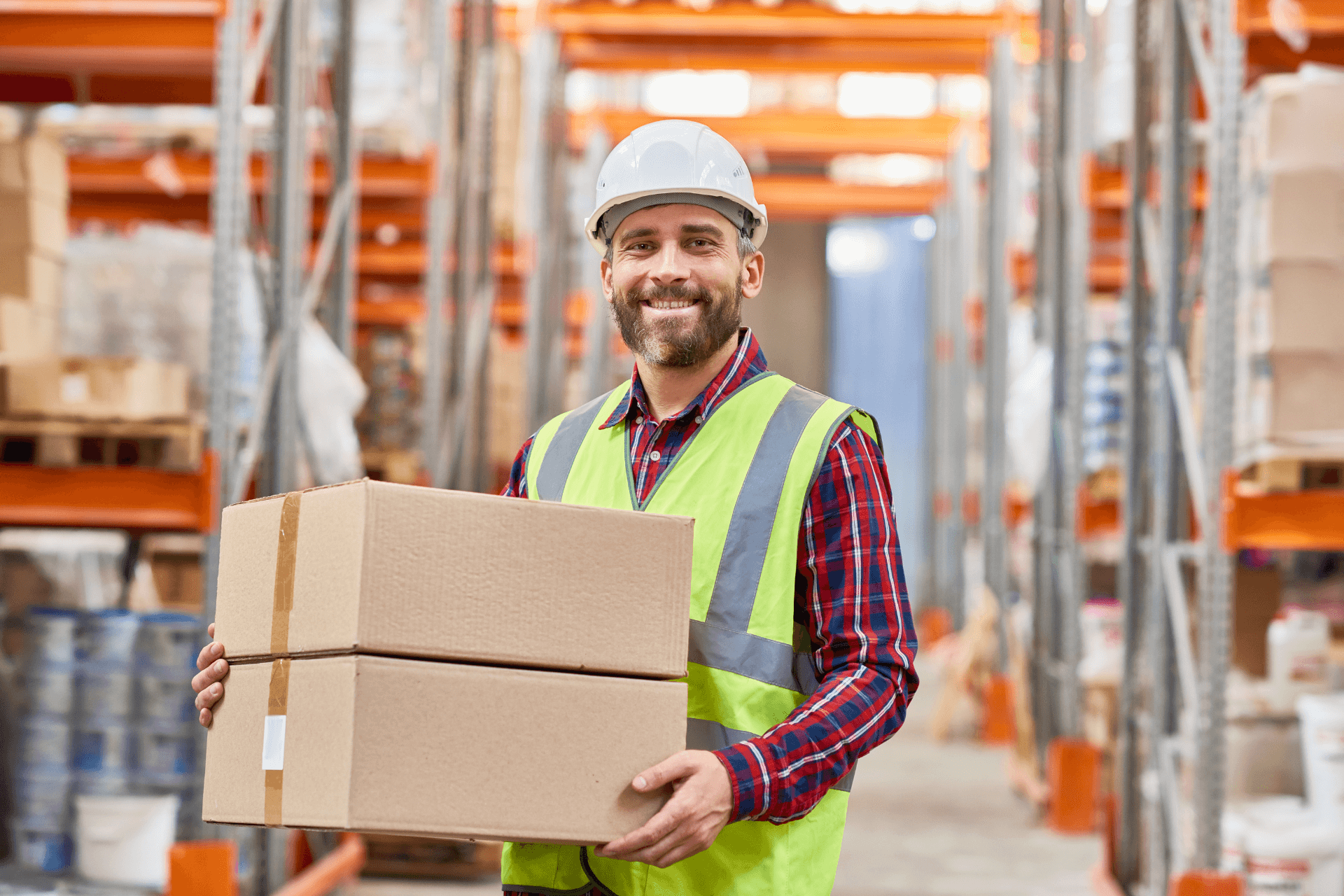 Our goal is to provide fast and efficient fulfillment services to help your ecommercebusiness to meet customer expectations. GPW uses the latest technologies and Warehouse Management System (WMS) which can be integrated with major Ecommerce stores. You will always have the orders fulfillment information and clear visibility of stock level to take quick decisions for your business.
Why choose GPW for your Ecommerce fulfillment services provider?
The Most Efficient and Economical Fulfillment Services Provider. Our Pick, Pack And Ship Warehouse Services are accurate and Fast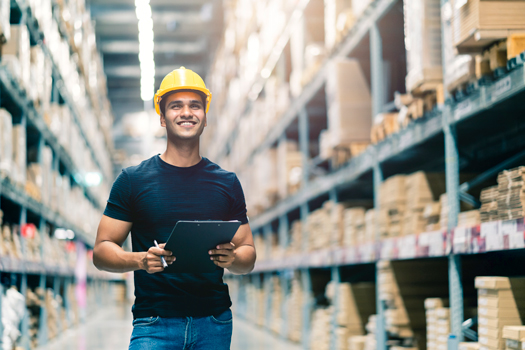 Outsourcing your fulfillment process is very important and crucial for your business. We solved your problem, GPW is a reputable and experienced third-party fulfillment service provider that can offer many benefits, including order fulfilment within 2 days, accuracy guarantees, economical rates,integrated with most of the ecommerce stores and our team is always available to meet your customized needs. We are in a strategically placed warehouse, and you can access our specialized expertise and technology at any time.
Our Team is Available to Provide Advice & Support Throughout The Process
Custom solutions for your needs are a key benefit of partnering with us. By working closely with each client, we can design a solution that is tailored to meet your unique needs and goals, which can include specialized packaging, customized shipping options, or integration with other systems and platforms.
The Most Efficient and Economical Fulfillment Services Provider. Our Pick, Pack And Ship Warehouse Services are accurate and Fast
GPW to offer a comprehensive range of services, handling all aspects of the order fulfillment process, from picking and packing to shipping and storage, and even product returns. This can help eCommerce businesses save time and resources, allowing them to focus on other core competencies and growth opportunities.
Amazon FBM (fulfillment by merchant)
Customers can send their items straight to us for Amazon FBM fulfillment by using our pick-up, packing, and shipping services. Our warehouse management system (WMS) is cloud-based and connected to practically all of the major e-commerce sites, including Amazon, Etsy, eBay, Shopify, and Walmart. Finding the items, packing them, and sending them to your customers are handled by our team. We make sure each order is cost-effective by choosing the right-sized box and applying the shipping label before delivering it to the proper carrier. With a cutoff time, all Amazon FBM orders are processed and mailed out in within two days.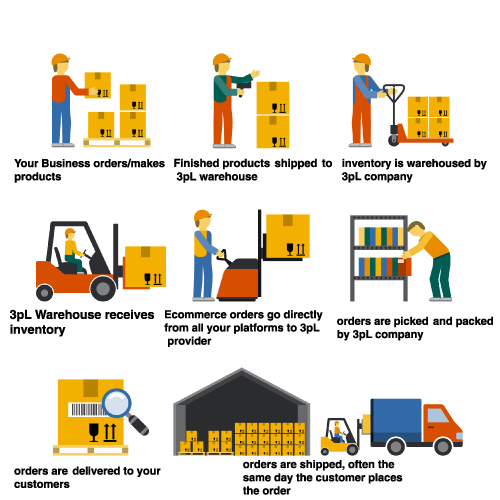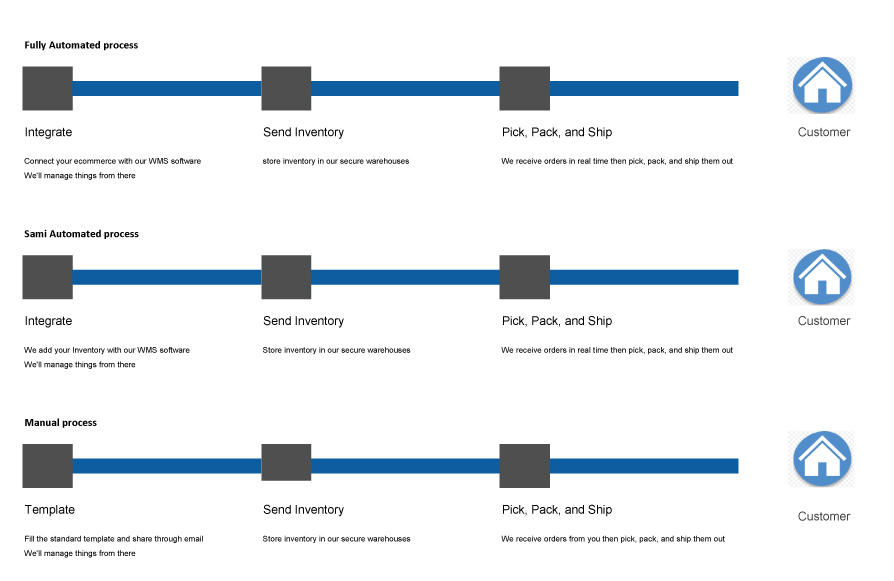 FBA - Amazon FBA (fulfillment by amazon)
Global Partner can act as your dependable 3PL logistics and fulfillment center if you are an Amazon FBA seller engaged in wholesale/Private label (PL) on Amazon FBA business or Amazon fulfillment. As a provider of amazon fulfillment services, we receive your shipment, unpack it, carry out any necessary kitting or customization, pack it, and have it prepared for dispatch within two days (according to shipment size/volume). Our expedited order fulfillment procedure serves as a prime example of why FBA Amazon merchants would profit from working with a Global Partner as 3PL e-commerce partner.
We also handle Walmart WFS's order fulfillment (Walmart fulfillment service)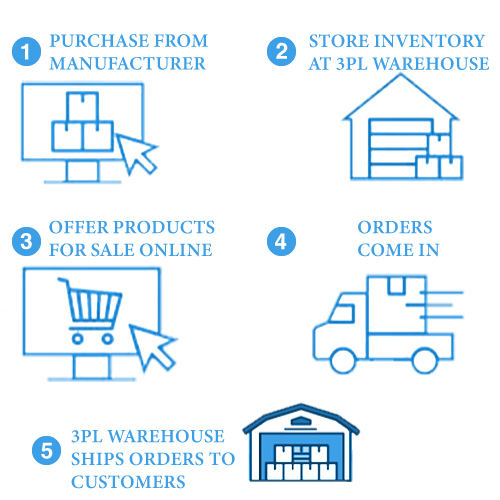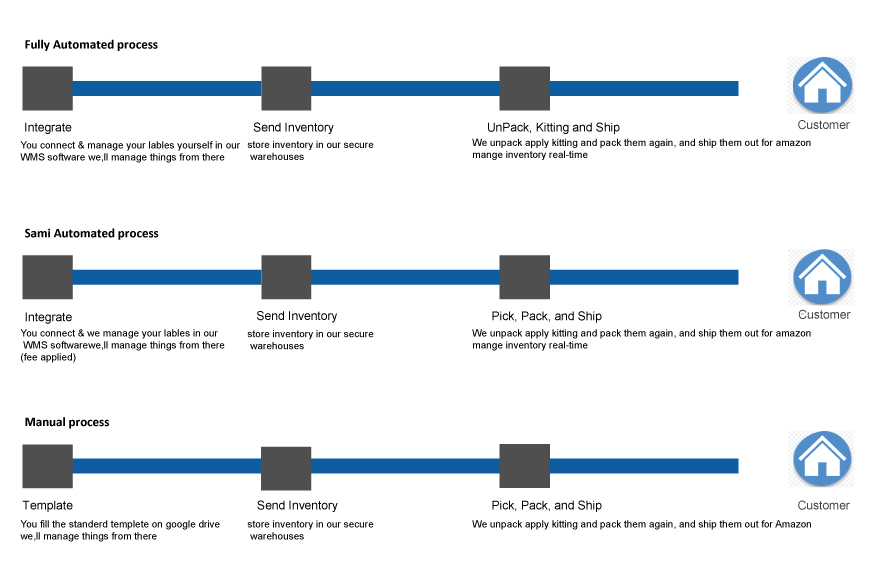 We provide all the services that need to outsource for 3PL logistics operations. We manage inbound and outbound transportation for our clients, as well as warehousing. We partner with logistics and transportation companies to provide you the best rates.
Would you like to have our services?
We would love to help you in managing your inventory. Join us Now and Enjoy amazing discounts and avail unbeatable offers. To learn more, feel free send us an email to info@gpwarehousing.com or contact us.
Whether your compnay is based outside or inside the U.S. and you needs a PICK, PACK SHIP services without your physical presence in US, we can defiantly help you.
Contact us, our team will help you at each step from shipping rules, US product regulation to customers demands. We offer a simple billing process without any long-term commitments, and made payment methods that make it convenient for you.
We seamless communication you can monitor your orders and manage inventory from anywhere, at anytime
Please do not hesitate to contact us.
26077 Nelson way,
Unit # 1407, Katy, 77494, TX